Dear #FIRST_NAME#Friends#: (trouble reading this? click here, comment and share)
This legislative session ends on June 1. Until then, your land, water and even your right to petition, are up for grabs OR reform. Translation: It's up to YOU,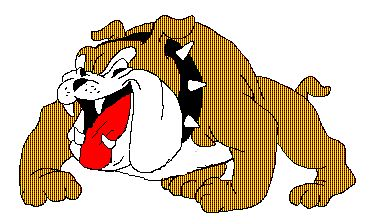 Texans!
We need your help to set the bulldog loose on two bad bills ("Gridzilla - HB 3298 & the anti-petition bill, HB 2595), to PASS a GOOD bill on eminent domain - SB 474 AND...to reach the TOP DOG -- Lt. Gov. Dan Patrick. More below.
Here's what you can do:
Email or call Lt. Governor Dan Patrick by

clicking here

. Note: Dan Patrick supports property and petition rights, just ask him to oppose HB 2595 (

anti-petition rights

), to oppose HB 3298 (

the statewide water "gridzilla"

) and to support

SB 474

for eminent domain reform.

Please, if at all possible, come to Austin on Monday before 2 pm hearings can begin on "Gridzilla" AND eminent domain reform. Click these links for details on the bills & hearing info: for HB 3298

and

here for SB 474.

We will also visit Senate offices on HB 2595 to stop any notions of erasing our petition rights.

Join the conference call tomorrow at 9 am sharp for one hour -- here's the number (530) 881-1000, PIN106940#. We will have new updates by then.
We assume you've already called to ask your State Senator to vote NO on Gridzilla -- HB 3298/SB 1907. If not, make sure you do -- use this link.
If you can't make the call tomorrow, just email us, call us or otherwise git along you little dogies and herd your family and friends to do the same by sharing this message. You can forward this email or use this link and the share buttons at the bottom.
Independently yours,

League of Independent Voters of Texas
PO Box 651 * Bastrop, TX 78602
512-213-4511 * 512-657-2089 cell
PS We were remiss in not congratulating Calvin Tillman his victory last week when he won a seat on the Aubrey City Council. Tillman is our most famous board member!